Welcome to part 4 of my series of what actually constitutes a serve of specific fruits and vegetables. We know what they are, we are consuming them, but are we consuming enough…?
See back to my previous serving example post here, here and here.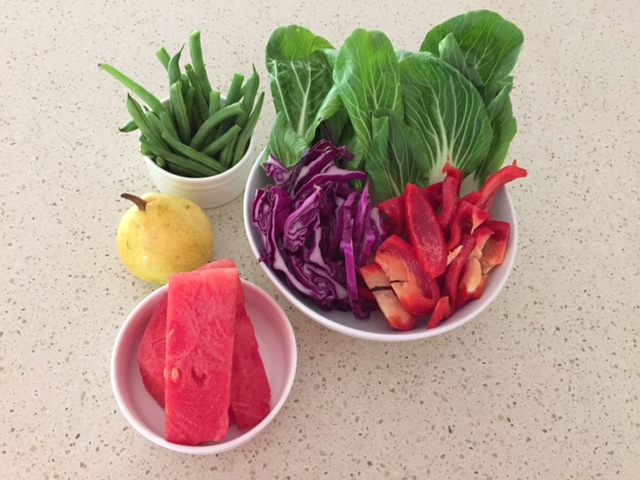 This picture shows 2 serves of fruit and 5 serves of veg. This constitutes a days intake:
2 Fruit:
1 medium pear
1 cup watermelon
5 Vegetables:
2 cups bok choy (once cooked it will reduce)
1 cup cabbage
1 cup red capsicum
1 cup green beans
This goes to show that if you've struggled with your 2 & 5 intake during the day, making up for it at dinner is not too hard. A simple stir fry at night could get you to where you need to be! All these veggies can easily be combined to make a stir fry base. Just add some protein (chicken, meat, beans), serve with a complex carbohydrate (brown rice, noodles, quinoa), add some sauce (I love a little tamari with my stir fry) and you're good to go!
Thanks for reading lovelies X