We are so happy to be able to welcome Heidi Anderson (aka Real Heidi) as our guest interview this week! This lovely lady is broadcast into the homes and cars of people in WA every morning on her hit radio show 'Breakfast with Heidi, Will and Woody' on 92.9. Heidi wears her heart on her sleeve, she speaks the truth, stands up for what she believes in and empowers the women of Perth to live a bright and happy life on a daily basis. We are so lucky to have her! Its with great pleasure that I introduce Living Well with Heidi Anderson X
Who is Heidi Anderson?
I am a loud mouth, who is honest & likes to be as real as possible. I wear my heart on my sleeve. I'm insecure in myself like so many others, I am full of self doubt but I want to live life to the fullest. I love to party & get deep into real life convos. I also work on radio & run my website realheidi.com & create loads of content that is shared through Perth Now & Mamamia etc.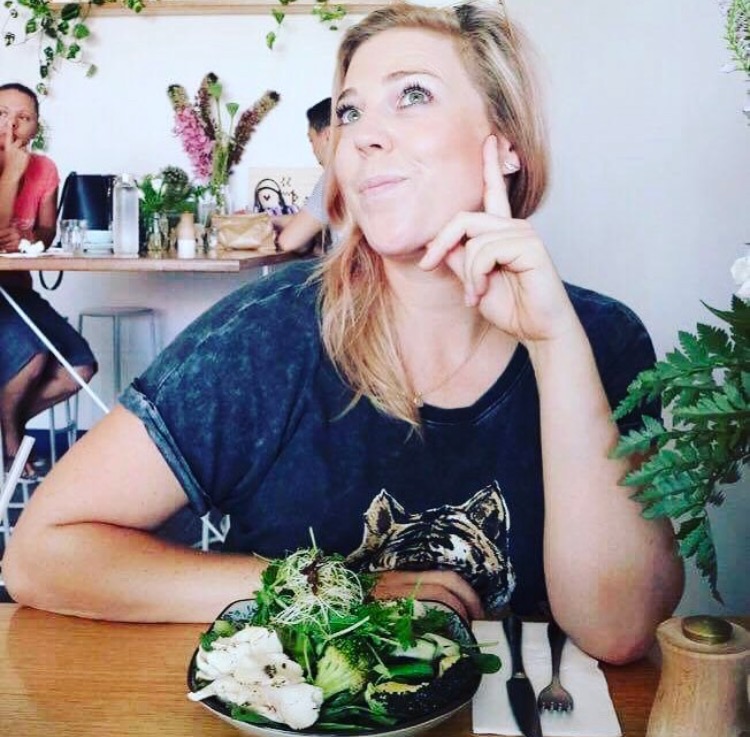 Talk us through a typical day in your life…
PRE SHOW
4.15am – wake up and scroll through the news.
4.32am – wash face / teeth / make up
4.50am – instant coffee with soy milk at work and read more news
5.15am – meeting to plan show
5.35am – I eat breakfast. I love soaked oats with apple or blueberries & waters & some LSA & some seeds & soy milk
SHOW
During the show, I drink more tea or coffee (depending on mood).
POST SHOW
9am – snack or second breakfast. This could be eggs / left overs / green smoothie. It always changes.
9-11am – more meetings / chat about content
12noon – finish work most days by now, unless filming videos etc
Lunch – left overs from dinner / literally anything from a tuna salad / fish & veges / stir fry / salad sandwich / zucchini noodles
AFTERNOONS
Gym – circuit training / weights / cardio or PT
Afternoons are either spent with Griffo if he's home / training / writing / filiming or watching Netflix
Snack – I will have a shake – protein / some kind of fruit / greens / water / seeds etc or raw ball or dips / carrots
EVENINGS
Dinner is usually around 6ish anything from stir fry / bolognaise / fish etc lots of recipes from NOOD – I love all of Nikki's recipes. I'm addicted!
Dessert is yogurt / berries / Lsa or raw ball / raw brownie etc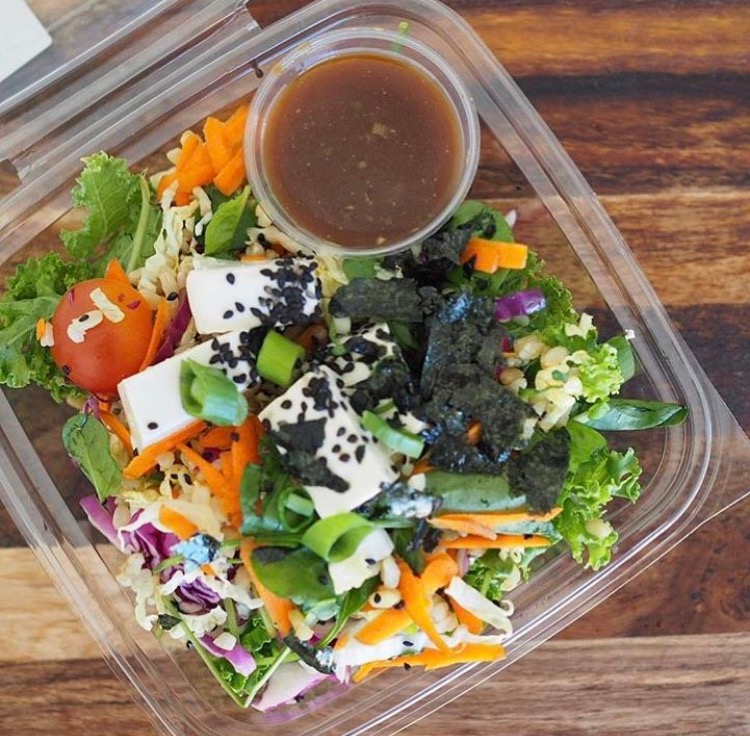 What is your health philosophy? 
Oh s*** I'm terrible! I'd love to say balance as that's what I'm aiming for but I'm very extreme; very all or nothing . I'm working on that!
Tell us a little bit about Real Heidi and your reasons for starting it…
The name came up after I was on Big Brother and my social handles actually said "fake heidi". I was told to get rid of that so I changed it to 'real heidi' & then it kind of stuck with all the real convos I was having. Now it its been born into my little baby.
What is your favourite thing to cook?
Home made Pizza from the NOOD website.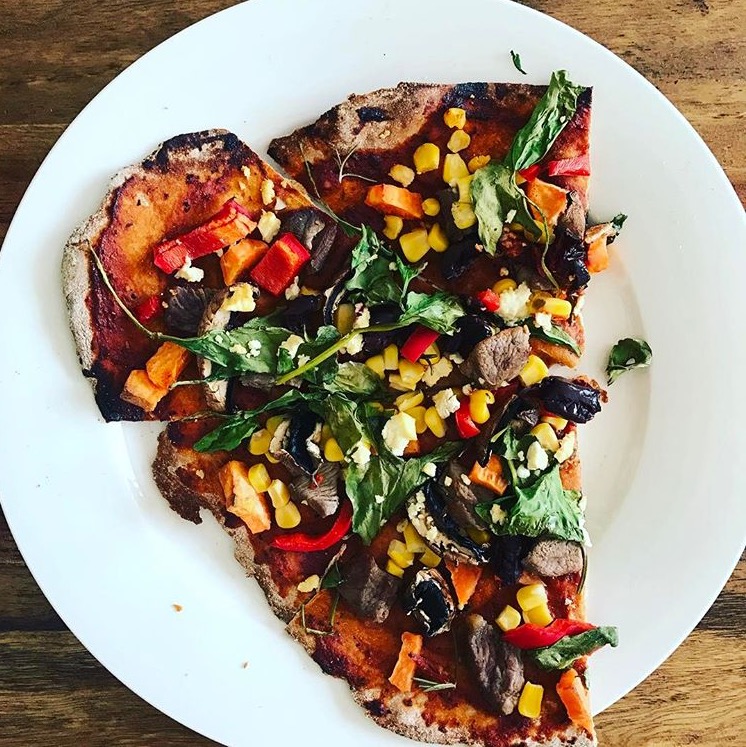 What is the best piece of advice you have ever received?
The best advice I have received was from my Nan – 'Don't settle & play the field' I did haha & had a great time!
What is the worst piece of advice you have ever received?
Smoking will be easy to quit, so just have one. That bulls*** that was the hardest thing I had to do, ever!
What are the 5 things always in your handbag?
Wallet
Paw paw
Phone
Crystals
Pens I steal so many
What is your go to smoothie?
One by NOOD, haha you'd think they are paying me! It has banana, kiwi, spinach, lemon, vital greens, protein, chia seeds & avo. Yum!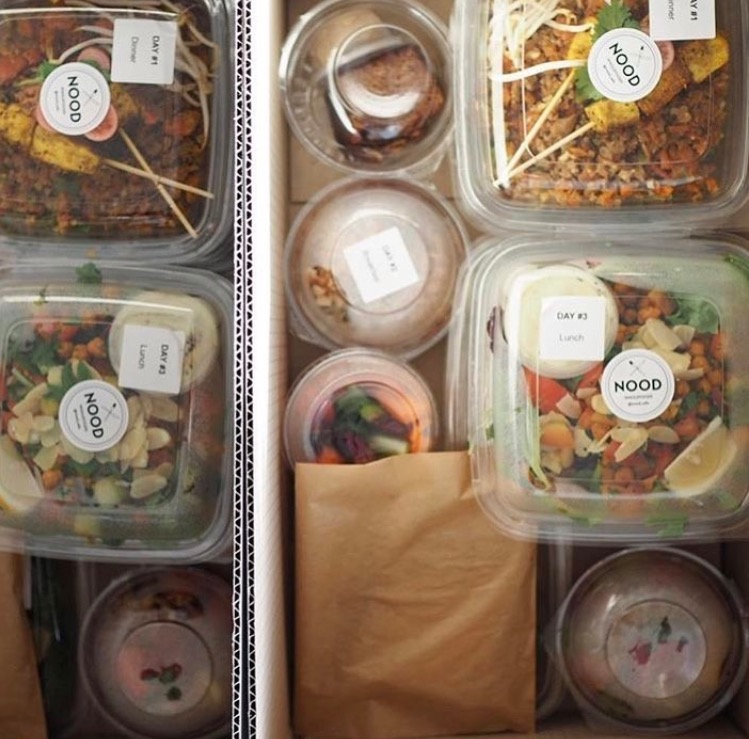 What is your favourite way to move?
I love HIIT & circuits as they're quick. My mind sees the smaller numbers & I trick myself into thinking one minute doing certain movements is nothing compared to seeing the bigger numbers and spending longer doing the movements! Haha you get me! But, at the moment, I have a knee injury so I'm trying out some new things.
How do you unwind?
Watching s*** reality TV, doing yoga, going to the gym, reading, getting drunk
What is the biggest lesson you have learned? 
To trust my gut. It often speaks to me before situations, but I often tend to ignore it. I have an amazing sense of intuition and I need to remind myself constantly. When I have ignored it, things haven't turned out right.
What is your current mantra? 
To stop giving a f*** of what people think of you!
FAST FIVE:
I can't live without my: Phone, let's be honest. Or my man haha!
My favourite getaway: Bali, without a doubt!
My favourite fast food option is: eeek that's a tough one. I love a burger & fries or dumplings or Veggie Mama, I'm obsessed!
I am currently reading: 'The magic art of not giving a f***' by Sarah Knight
Favourite app: I'm addicted to Facebook!
What is next for Heidi?
Lots of little projects – so watch this space!! I also hope to move back east in the next few years…& be the Oprah of radio!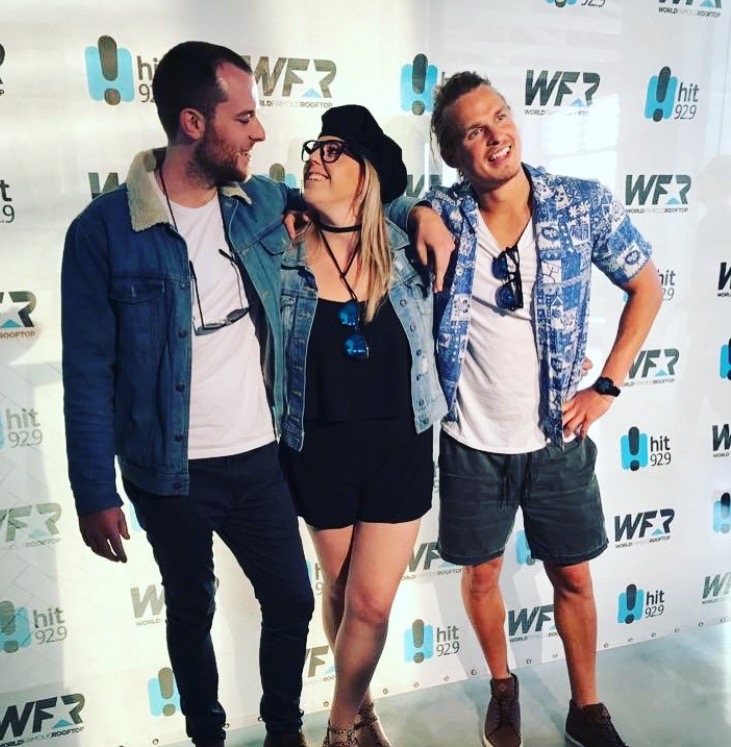 For more on Heidi, check out the following:
Real Heidi – http://realheidi.com
Instagram – @realheidi
Facebook – https://www.facebook.com/theheidianderson/
Thankyou Heidi x