I saw this being done recently on another blog that I follow and I immediately loved the idea of it. Reflection is super important in today's fast-paced world. 'In the moment' is my new little series where I stop, I notice, I take note of all that is happening both around me and in my thoughts at a random moment of the week.
Here goes…but first, this is not intended to be an overshare, more that I am welcoming you into the world that is 'Alex's mind' and all that it includes at this particular moment of the day. I would love to hear your feedback and feel free to join me on this little venture of mine.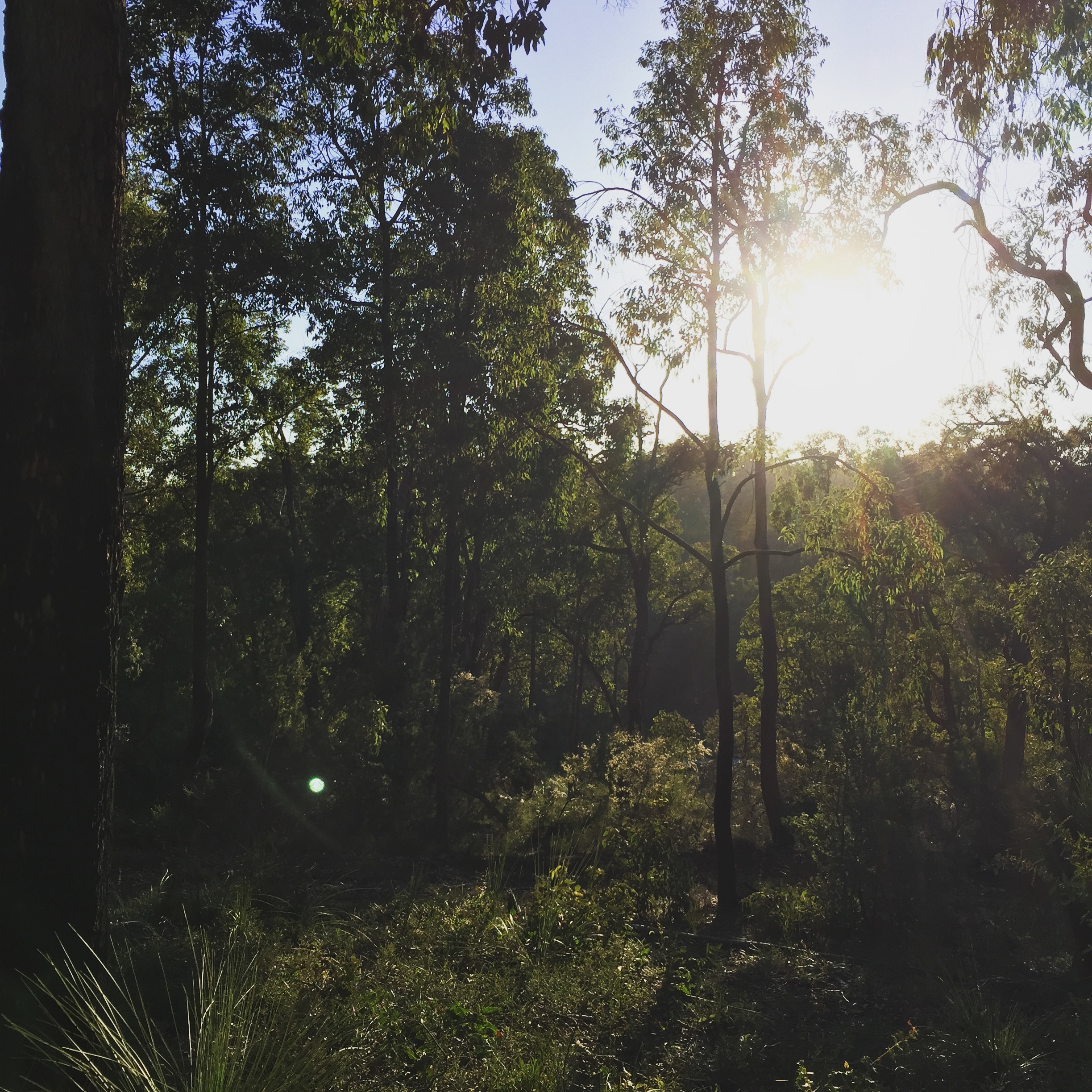 DOING: Sitting here at my desk in the office at Nedlands. Its Spring here in Perth, but feels like winter – a top of around 17 degrees is forecast for today! I have just had a client reschedule last minute so I am taking the opportunity to spend the hour finishing off some blog posts. I treat myself to a coffee, to warm the hands and warm the insides. I adore working with my clients…educating and inspiring health and wellness is my absolute passion.
LISTENING: To the rain come down on the roof and the woosh of the cars drive by me on Stirling Hwy. Every now and then a larger vehicle comes by and you hear the splash of the rain puddles fly up at the side of the road. There was just a siren go by. I always guess what the siren belongs to – is there a fire? Has there been an accident? I wonder where they're heading and what they face ahead of them. I let my mind wander for a minute…before another splash of a puddle draws me back to reality.
WISHING: For some sunshine and to feel the warmth of the sun on my skin. I'm what you would call a weather enthusiast – I've always had an interest in meteorology. I am an avid weather tracker…hence, I know the warmth is coming on the weekend…I just need to exercise patience.
DRINKING: I just finished a lovely warm almond milk cappuccino. Twas delicious!
EATING: This morning I had two fried eggs on some GF toast with avocado and tomato. On my way in to the office, I was sipping on a super green smoothie chock full of (yes you guessed it!) greens, ginger, a couple of strawberries, a little avocado and a frozen banana. Lunch will be tuna and salad with leftover curried veggies too – its a real mismatch today! I look forward to my afternoon tea…I have brought a couple of my healthy ANZAC biscuits with me to work today – no nasties and so satisfying! They probably won't last until afternoon tea though…
PLAYING: I was introduced to two new Spotify playlists on the weekend by a brilliant friend – 'Have a great day' and 'Acoustic Covers' – both have featured heavily in the past few days.
MOVING: This morning I did a quick bush walk – I have three versions of my daily bush walk – a short, a long and an extra long. Today I only had time for the short version – about 25 minutes in length. I felt the sprinkle of rain on my head – the type of rain that is too little for an umbrella, but when you're in it for 25 minutes, its a little too much not to use an umbrella!
LESSONS: To not have a proper coffee in the late afternoon/evening. Yesterday, I did just that and low and behold, my sleep last night was a little out of whack! I never usually do it, but yesterday I succumbed…lesson learnt.
READING: I am currently reading 'Big Little Lies' by Liane Moriarty – put it on your list! I promised myself I would read the book before watching the show.
WEARING: Warm clothes today and closed in boots to keep the feet warm. My favourite scarf (I love scarves) features too!
PLANNING: Multiple things. Firstly, my blogging schedule. Secondly, each client gets a personalised client file with their dietary analysis and so much more..hence, I am always planning new additions to that as well as handouts that I can whip up when I get a spare moment. Thirdly, my thinking cap is always on when it comes to ideas/things to better Optima Health and my service to you.
WATCHING: I don't often get a chance to sit down and watch TV. The other night, however, I did. I caught up on a few episodes of Australian Story and Catalyst. I loved Heartbeat: The Miracle Inside you – an edition of Catalyst following Perth-based heart surgeon and Doctor, Nikki Stamp, and her lessons learnt about the heart as well as her surgical journey with 5-6 heart patients of all ages. The other one I would recommend would be an edition of Australian Story entitled Modern Family. This follows the story of life partners John Guthrie and Dennis Cash who have opened their home to an array of foster children over the course of two decades. Both stories are entirely inspiring and are well worth your time.
CRAVING: Those ANZAC biscuits I was talking about…yes…they definitely will not be around at afternoon tea time!
'In the moment' post inspired by Heidi from Apples Under My Bed.