I love a good crunchy rainbow slaw and I love one with so many colours, hence the rainbow! In my eyes, the more colours, the merrier. This beauty has liver-loving beets, eye-loving carrots and brain-loving cabbage.  I love the texture of this salad. The crunch of the pomegranates with the smoothness of the dijon mustard. Yum, yum and yum!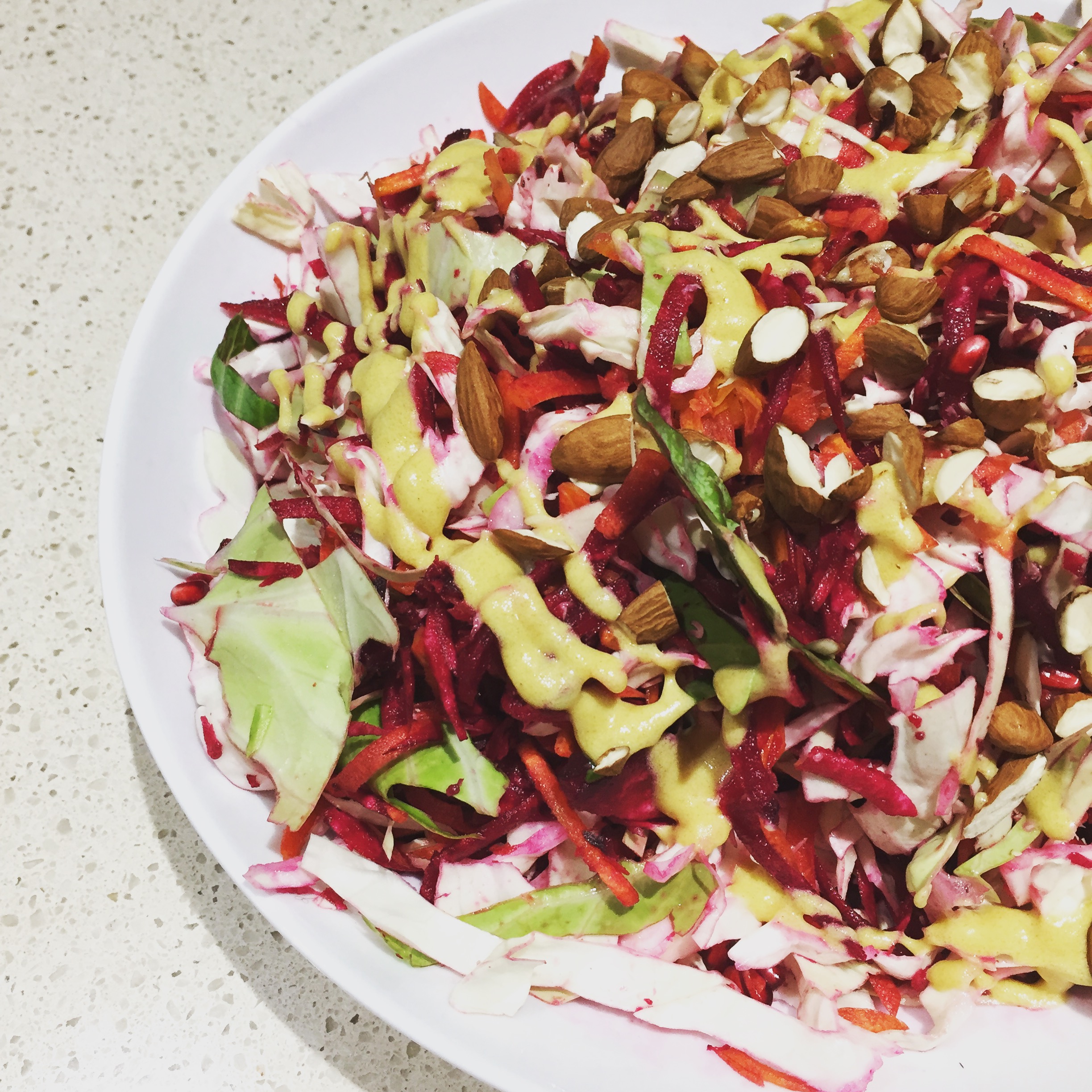 Serves 4 as a side.
Ingredients:
3 carrots, shredded.
2 beets, shredded.
1/4 green cabbage, shredded.
1 pomegranate, seeded.
2 tablespoons Dijon mustard
1/2 cup olive oil
1/4 cup apple cider vinegar
Handful of almonds, roughly chopped.
Method:
Combine shredded carrots, beets and cabbage in a bowl. Mix well.
Add the pomegranate seeds. Mix well.
Combine dijon mustard, olive oil and apple cider vinegar. Mix well. You may need to adjust to desired quantity. Dress salad.
Garnish salad with almonds.
Enjoy!
Other salad recipes you might like include a roasted broccoli and cabbage special as well as a herby and nutty quinoa beauty.