Welcome to part 2 of my series of what actually constitutes a serve of specific fruits and vegetables. We know what they are, we are consuming them, but are we consuming enough…?
See back to my previous serving example post here.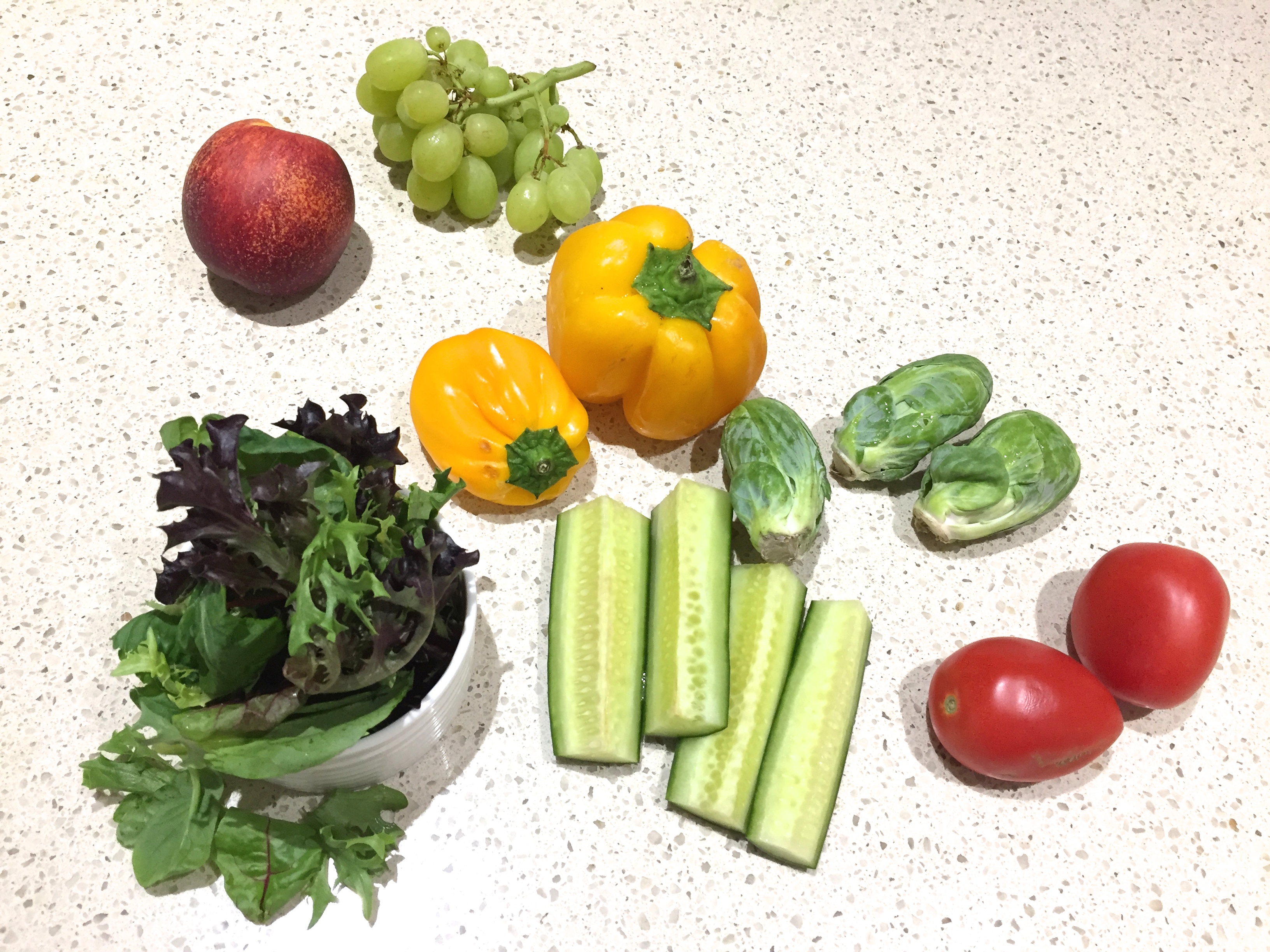 This picture shows 2 serves of fruit and 5 serves of veg. This constitutes a days intake:
2 Fruit:
1 medium nectarine
Approx. 1 handful of grapes (close to 1 cup)
5 Vegetables:
1 cup mixed leafy greens
2 small tomatoes
1 cup yellow capsicum
3 brussel sprouts (1/2 cup cooked)
1 cup cucumber
It is not difficult to meet our targets and its even more enjoyable doing it rainbow style!