Hello lovelies!
This is just a short little appreciation post for YOU. I just wanted to say THANK YOU so much for your positive support with the protein part of The Foundation Series (TFS). When it comes to nutrition, I often am looking for the simple albeit scientific answer and can spend up to several hours searching for it. TFS provides the 411, i.e. the important stuff, with the scientific evidence to back it up. Nutrition is an ever-changing field, hence why I love it so much. Society has a love affair with all the different facets that 'nutrition' encompasses. One minute we're all for quinoa and the next carbs are evil! One minute we're all for eggs and the next they're evil! One minute coffee is good for us and the next its not! There is so much conflicting evidence out there and this just leaves us feeling overwhelmed and extremely frazzled!
So for the moment, all I'm worrying about is the basics. In case you missed it, have a read of Part One and Part Two of my protein series further down my blog.
To summarise I have put together a simple little Plant Protein Cheat Sheet that you can use when doing your shopping or planning you meals.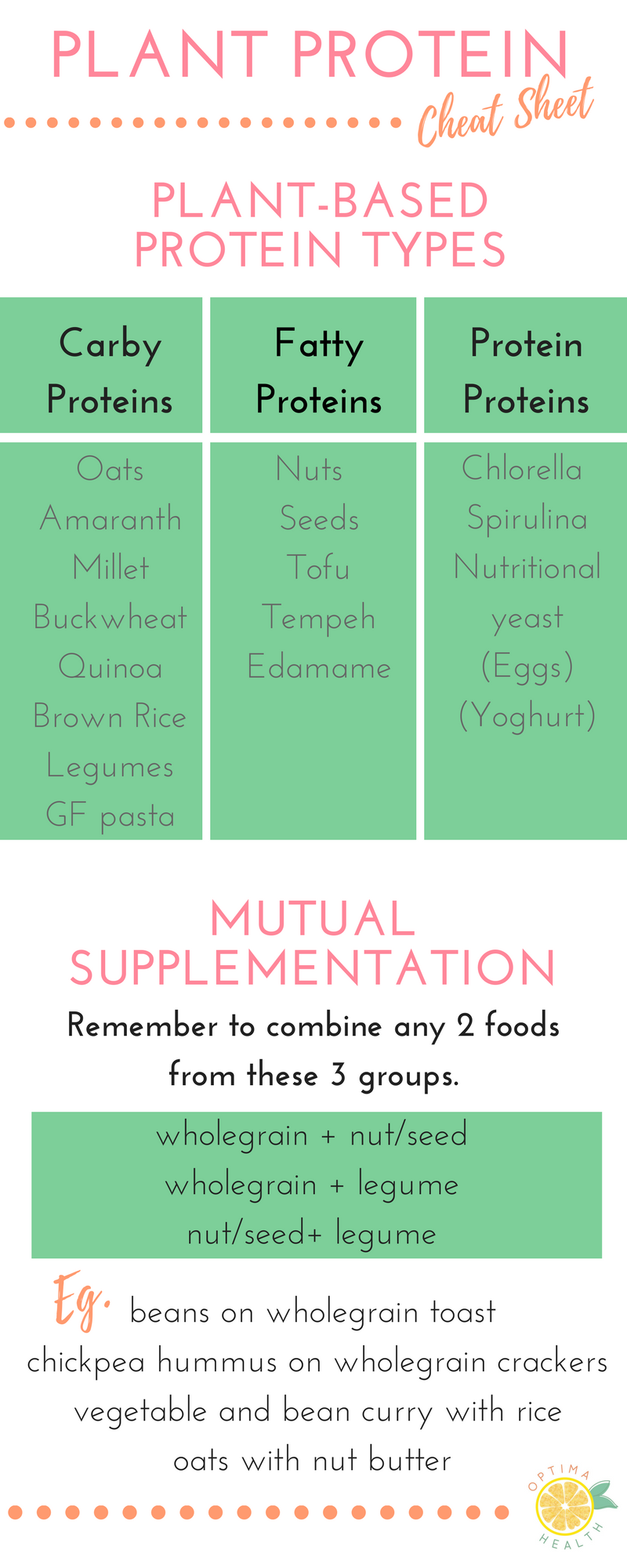 Like I said in Part Two, it is important to ensure that we are reaching our protein targets when following a plant based diet. This is easy to achieve and maintain if planned correctly and executed according to this plan. My best tip is to make yourself aware of what the vegetarian sources of protein are and aim to include at least 1 in every meal. You can download this handy little Plant Protein Cheat Sheet here.
Don't forget there were two other handy little infographics in Part Two of TFS Protein – 10 best sources of animal protein and 10 best sources of plant based protein. Hopefully you find all 3 useful in helping you plan your meals for day/week. If you're unsure, overwhelmed, don't like these foods etc…it is always best to consult nutritionist (like myself) to make sure you're on the right track and eating the right amounts of the right foods.
So thats all for this post…stay tuned for TFS Carbohydrates The 411 which is not too far away!
Any questions please ask and any comments feel free to leave. Happy day!