Hello lovely friends!
I love a good smoothie, especially one that I know is filled with so much green goodness.
I often make a smoothie for a snack, hence the very aptly named #smoothiesnack. I used a fair few brain waves concoting that name, I tell you what! Haha.
Anyways, back to the smoothie…I love to know that I can pack a punch in such a small parcel. You can add as little or as many ingredients as you like and you can often hide the most so popular ones too.
This beauty does just that! 3 serves of veggies and you wouldn't even know it.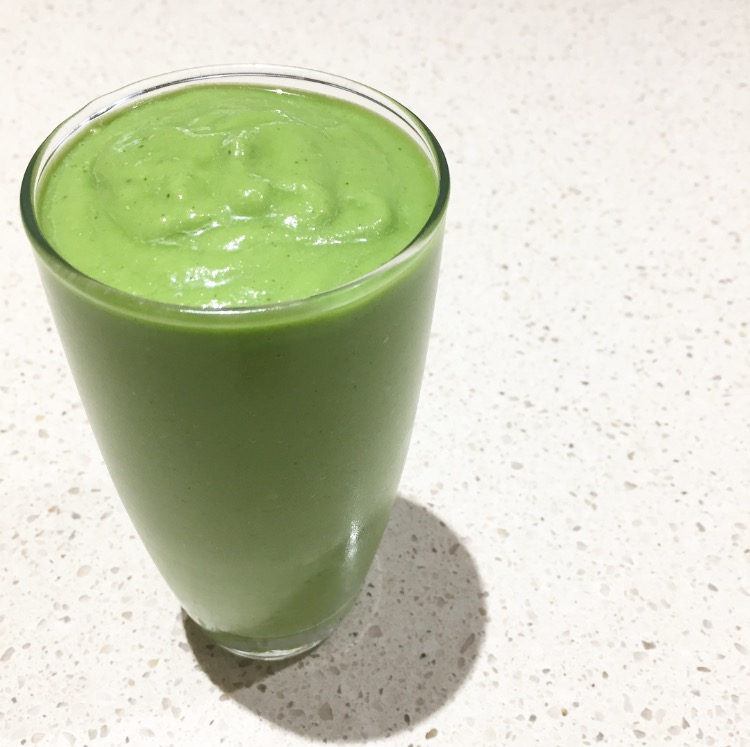 Ingredients:
1 cup unsweetened almond milk
1/4 avocado
Handful of greens. I use silverbeet leaves, kale and/or spinach.
1/4 large or 1/2 small frozen zucchini
2-3 florets frozen cauliflower
1/2 banana
Optional: one medjool date for extra sweetness or alternatively use the whole banana. Sometimes, I add a small amount of oats or some nuts e.g. brazil nuts or cashews, for some extra oomph. If you do this, just add a little more liquid of your choice.
Method:
Place everything in a blender and blend until desired consistency is reached.
Enjoy!
**I love to serve mine thick, so if you don't like the consistency just add a little more milk/water.
Happy smoothie making!
I would love to hear your green smoothie recipes, so leave a comment below if you're willing to share.