We are so happy to be able to welcome Amy Zempilas as our first guest interview! This lovely lady is empowering the women of Perth to live a happy and healthy life through her colourful and tantalising Absolute Amy blog posts and Instagrams. She is the wife of much loved WA TV and radio personality Basil Zempilas and is mummy to 2 beautiful daughters and another bub on the way! We are so lucky to have her! Its with great pleasure that I introduce Living Well with Amy Zempilas X
Who is Amy Zempilas? Good question! In my former life, I lived overseas and travelled to places like Rio, London. Miami, Moscow, Marrakech, The Bahamas, New York and everywhere in between. Now I am a proud wife and mum to two gorgeous girls with a baby due in July. Life is certainly not boring!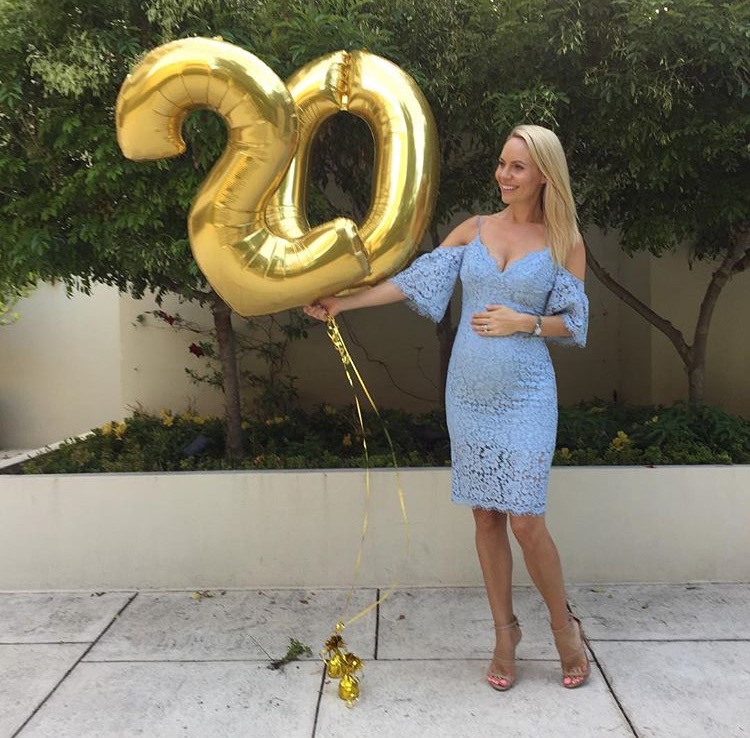 Talk us through a typical day in your life… My day usually starts around 5.30am. I like to wake up before my girls, make their lunches, prepare their outfits for the day and make myself a green smoothie. If I have time, I take five minutes to just sit and relax and think about the day ahead.
Once the girls wake up, it's busy! Breakfast, making beds, getting them ready for school and school drop off. Twice a week I head off to a Pilates class, and I squeeze in a walk or Youtube exercise video whenever I can.
Lunch is usually something light and healthy. Today I made scrambled turmeric egg wraps from Rachael Finch's new cookbook. They were delish!
Dinner is usually something like a salmon tray bake or chicken and salad. If I'm craving something sweet I'll have Greek yoghurt with passionfruit pulp on top.
I take Mygen Pregnancy supplements which have magnesium in them before bed to help my body relax, and I also have a cup of Super Elixir tea.
Once my girls are in bed, I tidy my house and kitchen and head to bed pretty early – sleep is really important to me!
What is your health philosophy? Happy. Healthy. Strong. (Coincidentally also the name of Rachael Finch's new cookbook). I don't believe in depriving yourself, but having a mindful, balanced approach to eating well, moving your body and finding things that make you the very best version of yourself. Self care is SO important to me as a mum.
Tell us a little bit about Absolute Amy and your reasons for starting it… I started my blog when Ava was about one. My hubby was away every weekend for work, and I wanted something just for me. I wanted a space where I could share ideas and info and inspiration. I had found a couple of blogs I really loved and wondered if I could start one too. After thinking about it for around a month, I came home one day and set one up. Looking back now, it wasn't very good – but it was a start! And I've learnt so much since then. My advice to anyone who is thinking about doing something – do your research, and then just do it!
What is your favourite thing to cook? I love to bake, i prefer it more than cooking. I love making muffins, biscuits and cakes for my girls. I also LOVE LOVE LOVE creating fun, healthy and colourful lunch boxes for my girls. It's my thing!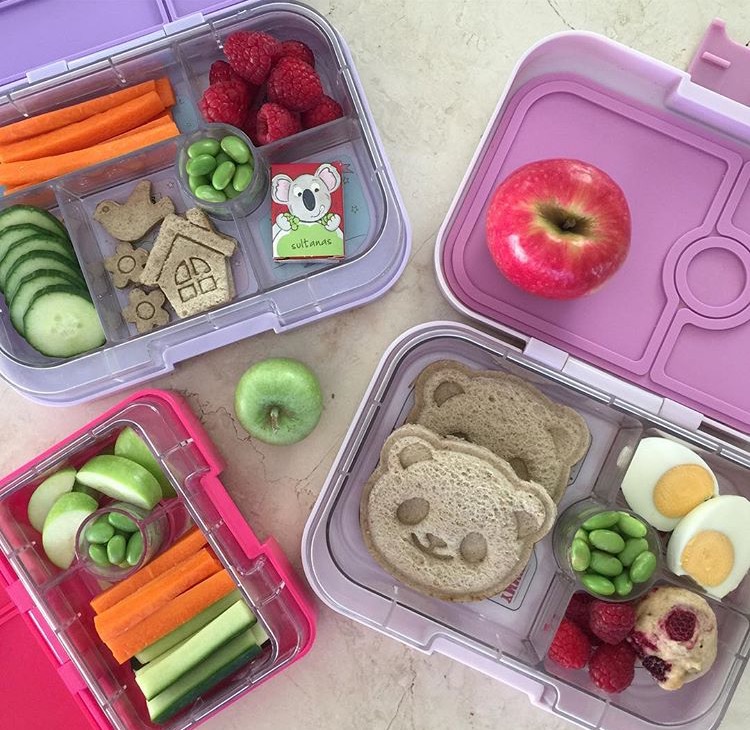 What is the best piece of advice you have ever received? If you love your children, keep them safe and feed them well – you are doing a great job! Relax, enjoy and have fun.
What is your number one non-negotiable? Manners. They cost nothing!
What are the 5 things always in your handbag? Lip gloss. Teddy Bear biscuits. Water. Baby wipes. Sunglasses.
What is your go to smoothie? A green smoothie. I have one every morning. Frozen banana. Frozen mango. Baby spinach. Cucumber. Mint. Unsweetened vanilla almond milk – blend and enjoy!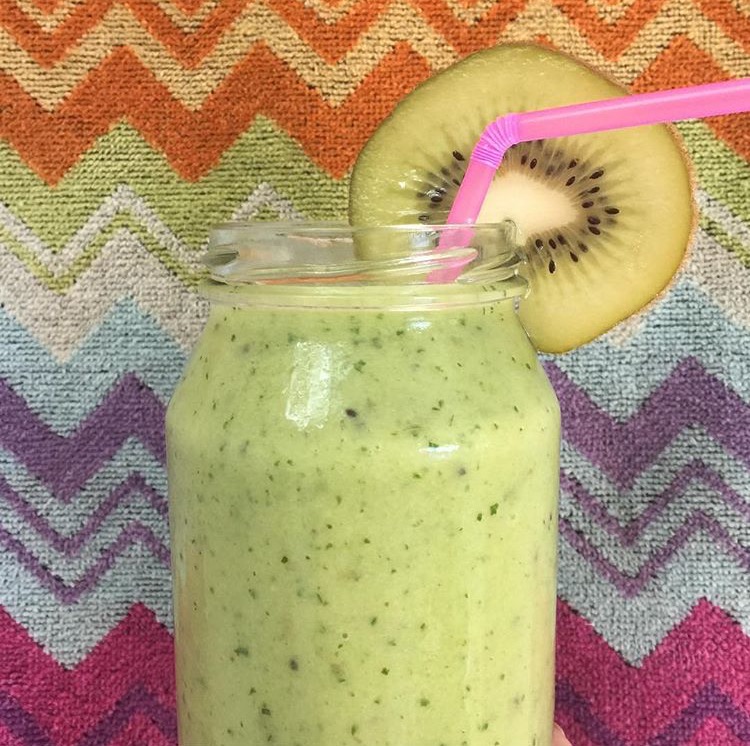 What is your favourite way to move? Pilates! I love it! And dancing – the girls and I crank up the tunes and dance most days.
How do you unwind? Enjoying a Weleda lavender milk bath and a cup of herbal tea in bed.
What is your current mantra? Live and let live – the older I get, the more I just want a simple, happy life and I just want everyone around me to be happy and healthy.
SPEEDY SIX:
I can't live without my: Family. My family are everything to me.
My favourite getaway: So many! Broome. South West. Noosa. Hawaii.
My pregnancy cravings are: Coconut buckwheat pancakes at Little Bird Cafe – they are insanely good!
My favourite fast food option is: Sushi or a salad from The Market Juicery
I am currently reading: Parenting books – 'Bringing Up Bebe'
Favourite app: Uber and ABC Kids iView
What is next for Amy Zempilas? I have a couple of exciting work opportunities coming up and of course getting ready to welcome a new baby in July!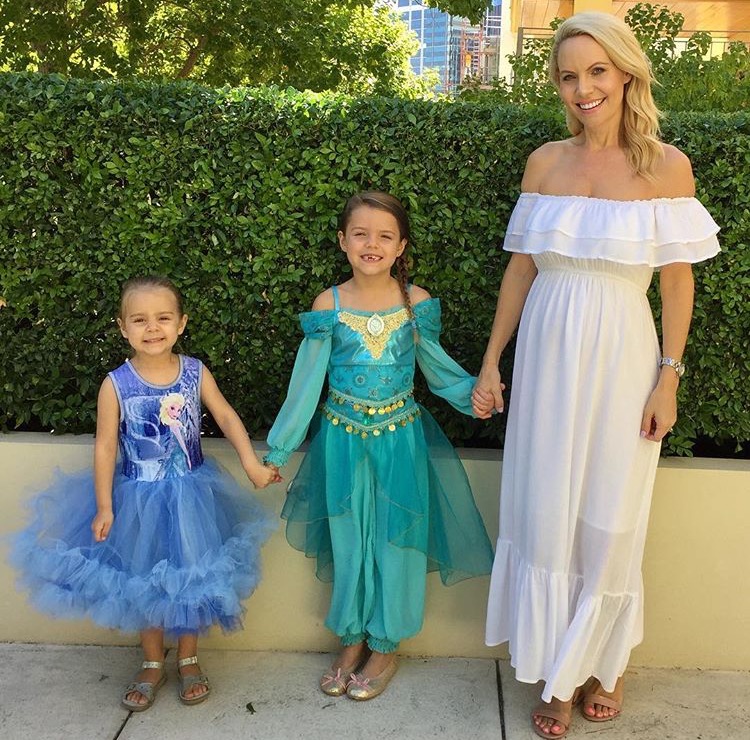 For more on Amy, check out the following:
Absolute Amy – http://www.absoluteamy.com
Instagram – @amyzempilas
Facebook – https://www.facebook.com/AbsoluteAmy/
Thankyou Amy x