Lentils, to me, are so satisfying! They're earthy, so fibrous, rich in protein, iron and folate and are a staple in so many cuisines. Lentils are the ultimate food to quickly spice up any dish! Plus, they're super cheap and filling!
So here are some quick ways to use them with minimum fuss…
Moroccan inspired lentil salad.
Heat and and brown an onion, add a drained and rinsed tin of lentils, a generous dash of Moroccan spice mix (or simply paprika and cumin) and a dash of olive oil. Stir until all combined and remove from heat. Add a bed of greens to a bowl/platter. Add in 2-3 cups of diced veggies of choice (capsicum, carrot, celery etc… all work well). Add in lentils and stir well. Serve warm or cold with a squeeze of lemon and some fresh parsley. Alternatively, you can soften the hard veggies in the warm pan too. Perfect side to any meal or as a light lunch.
Indian dahl
There are many alternatives to the traditional dahl, so I will provide just one example. Take 1.5 cups of dried red lentils and add to a deep pot. Add enough water to cover them and bring to a boil. Once boiled, reduce heat to a simmer, cover and allow to cook for approx. 20 minutes or until the lentils are tender and have a creamy consistency. Whilst the lentils are cooking, heat another pan and brown 1 diced onion. Add 2 small diced tomatoes, 1/2 knob of grated ginger and approx. 1/2 teaspoon turmeric. Cook all until soft. Stir in around 6 cups loosely packed mixed greens (e.g. silverbeet, spinach, beetroot leaves, kale…) and let them wilt. Add the contents of the pan to the lentil mix and stir well. Season to taste. Heat some whole cumin seeds with a clove of garlic in a small amount of oil and allow them to cook for around 30 seconds or until the cumin starts to sizzle. Add this to the dahl mixture, cover and let infuse for 5-10 minutes. Once ready, enjoy with some fresh and hot roti, rice and raita.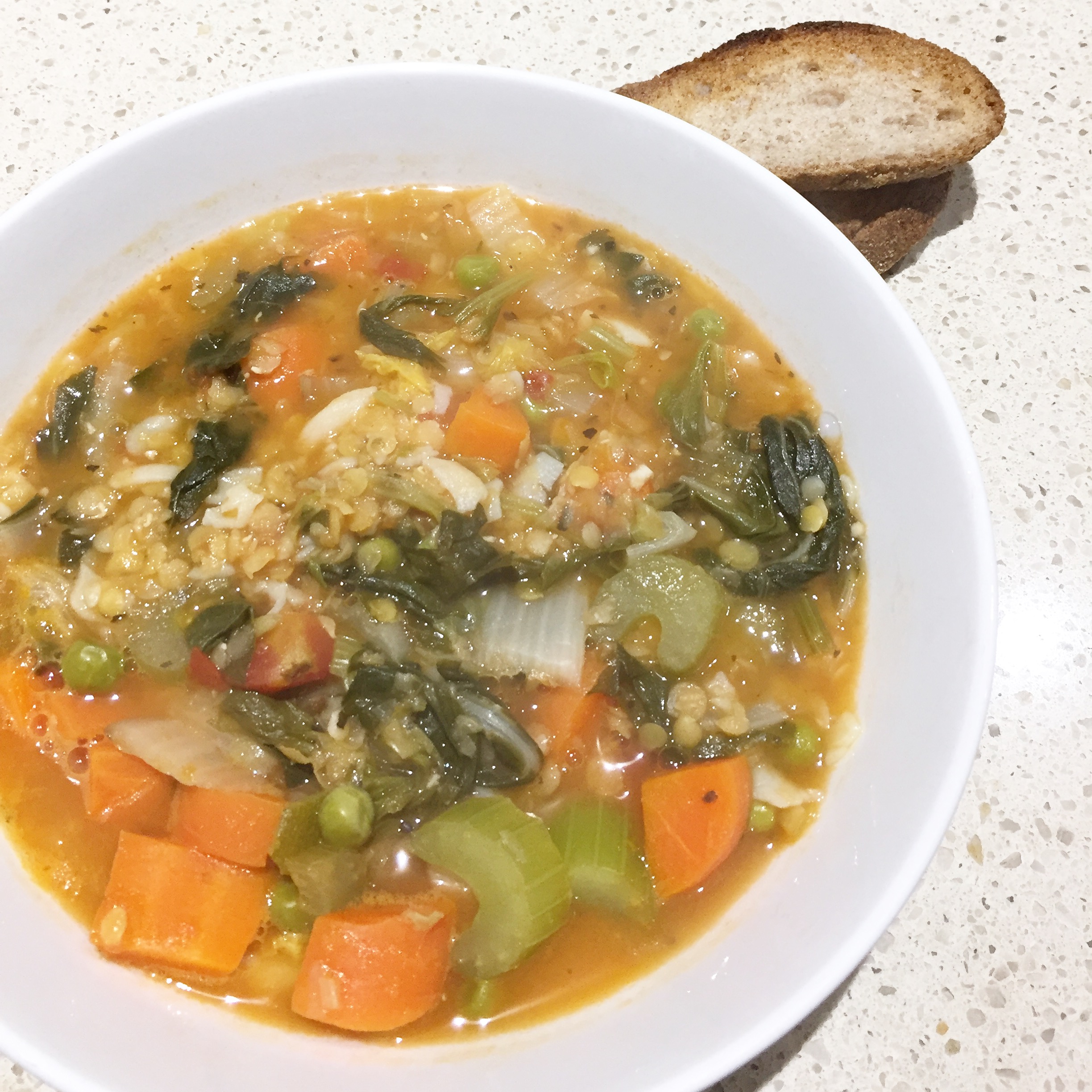 Crisper-cleanout lentil soup
This is one my favourite ways to clear out those floppy crisper veggies. Basically, dice up all your old veggies and add to a pot with some olive oil, garlic, herbs and spices. Sauté until soft. Pour in enough water or stock to fill the pot. You can choose to add in a drained and rinsed tin of lentils or some dried lentils (e.g. split red lentils), which work well if you have the time. If you want to make a more italian version, add 1-2 tins of diced tomatoes (depending on the size of your pot) and some tomato paste when sautéing the veggies. I then like to add some greens at the end such as kale, silverbeet or english spinach. This is a super fast, nourishing meal that can be enjoyed by the whole family!
Lentil dip
Next time you're feeling in the mood for a hummus, why don't you branch out and substitute your run of the mill chickpeas for lentils! Lentil dip, likes hummus, is another highly nutritious, super filling and protein-rich option. Throw a rinsed, drained tin of lentils in your blender along with some tahini, fresh lemon juice, crushed garlic cloves, a little olive oil and some herbs/spices.
__________________________________________________________________________________
For other Budget Bites editions, see the links below – all kid friendly and budget friendly:
SaveSaveSaveSave
SaveSave
SaveSaveSaveSave