Eggs are literally natures multivitamin – they are nutritional powerhouses! They are perfect for breakfast, lunch, dinner and snacking and can be eaten on the go – making them a very handy addition to a healthy diet.
Eggs contain 11 vitamins and minerals, omega 3 fatty acids, antioxidants, are a quality protein and provide a host of health benefits. According to the Australian Dietary Guidelines, eggs can be eaten daily without increasing the risk of coronary heath disease. Eggs contribute to satiety, helping us feel fuller for longer and help to keep our blood sugar balance in check. This leads to improved concentration and cognitive and physical performance. They support our mind and mood, our eyes and bones, growth, development and immunity as well as energy production.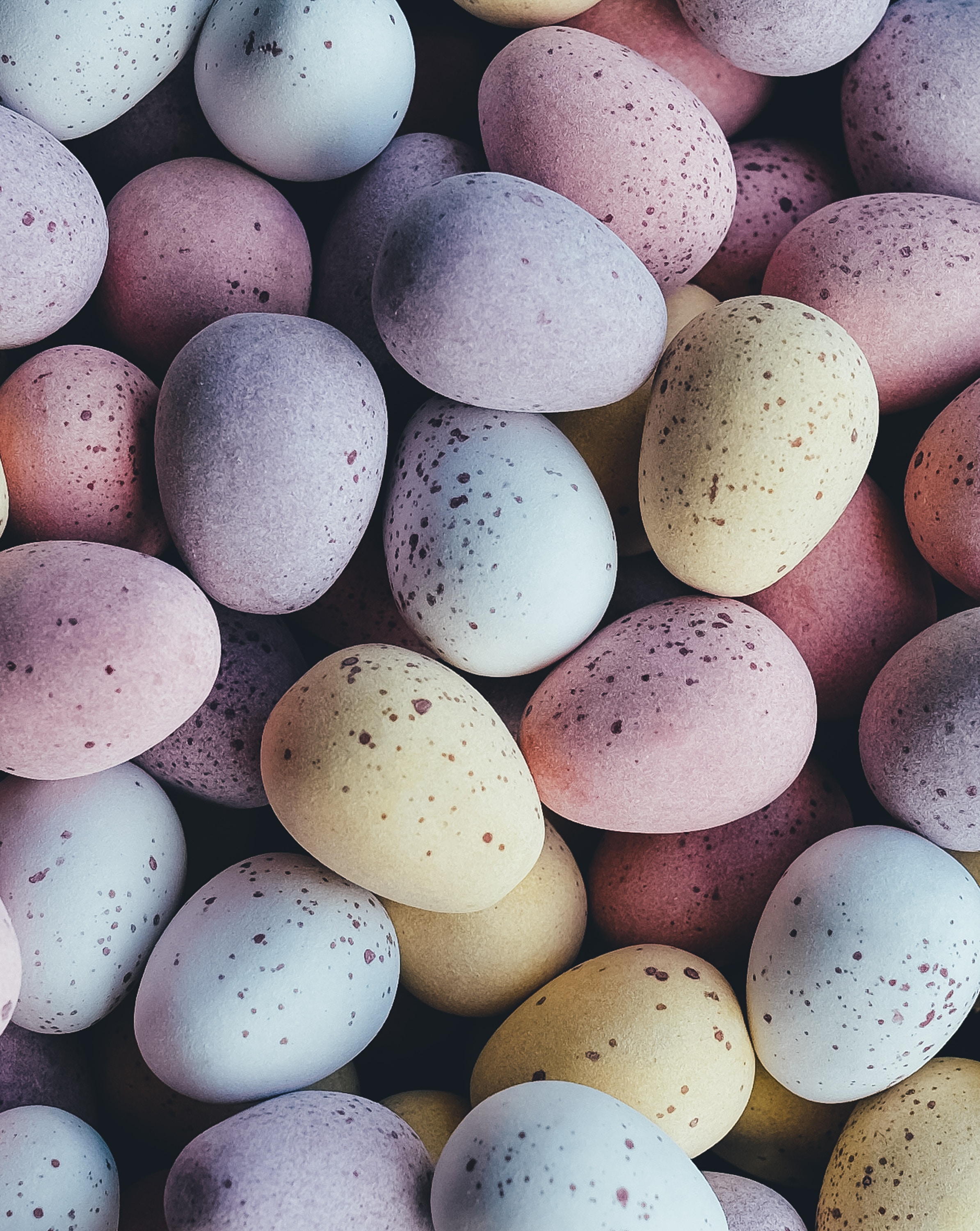 Here are some fun kid-friendly and budget-friendly ways to incorporate them into your diet.
The classic hard-boiled egg snack. 
Boil up a whole batch at the beginning of the week and keep in the fridge for a handy addition to the lunchbox or work lunch bag. Serve with a serve of vegetables of choice for balance e.g. cherry tomatoes, sliced carrots, cucumber, celery, capsicum etc. For hard boiled eggs, let simmer for 8-10 minutes.
The all-in-one omelette. 
Omelette's are a super meal and the perfect option way to use up all the odds and ends of the crisper or your leftovers from the night before.
To make the egg mix combine your eggs (generally 2-3 for one serve), salt and pepper to taste and about 1-2T of water (which helps give your omelette its light and fluffy texture). Whisk together well. Heat a pan with olive oil or butter and add the mixture. Cook for around 1-2 minutes or until the omelette appears golden and set underneath – the top should be slightly runny still. Add your chosen fillings and fold the omelette in half from one side so that the fillings are encapsulated. Serve immediately.
The hide-all-your-veggies frittata.
Again, frittata is another great option for any meal of the day. It is also a fabulous way to hide all the good stuff that your little one may be against consuming. They are also the perfect weeknight option and can literally go from fridge to table in 20 minutes or less.
Frittata's can be made to suit how many people you're serving. General guides suggest a 6-inch pan for a 4 egg frittata; an 8-inch pan for a 6 egg frittata and a 10-inch pan for a 8 egg frittata. Personally, I always cook a larger one because it means quick and healthy lunches!! Also important to note is that your frittata fillings in the way of meat or grains should be cooked. Anything on the vegetable spectrum can be left raw.
All you have to do is crack your chosen number eggs into a dish and whisk well. Season with spices/herbs/salt/pepper to taste. Some people like to add a bit less egg and more liquid – you can do that too if you so wish. Set aside this egg mixture for a minute.
Heat a pan with olive oil or butter and sauté your chosen fillings. This can be any vegetable, any meat or vegetarian protein, cheese – I mean the world is your oyster, you can really go to town! Personally, I see it as an opportunity to get in all the veggies! Season and cook, stirring often. Once browned, add your egg mixture so that it is evenly spread in the pan. You may need to tilt the pan to ensure the eggs are covering your fillings. Wait for a minute or two until the egg starts to cook – you should see the side of the egg browning/beginning to set. Place the whole thing into a preheated oven (generally 180 degrees, fan forced) and bake until the eggs are set. Serve with a side salad or vegetables. You can also make these in mini version for your littlies – just use a muffin/cupcake pan and bake.
My favourite vegetables to accompany eggs include leek, mushrooms, any dark leafy greens and tomatoes. I also like to season with goats cheese. Leftover pasta or a grain like quinoa or rice can also be used to bulk up your frittata for your hungriest family members.
A soothe-the-soul soup.
This method is very popular in Asian cuisine and its a sure way to give your soup meal an instant protein boost. Essentially, all you need is a soup or a broth of any description and an egg of two. For a basic egg drop soup you pretty much need only 3 ingredients. Start with some broth – enough for however many you're serving. Add your choice of spices, herbs and vegetables. Season to taste. Boil until your vegetables are cooked and the flavours have blended. On the side, crack your desired amount of eggs into a bowl, whisk well. For a little bit of body you can add a little cornstarch – but this isn't a must. Ensure your soup is turned right down or off the heat, but still hot. Pour in the egg mixture into your broth, whisking the broth slightly. Let sit for a minute or so until the eggs are cooked. Serve immediately.
The baked egg. 
Baked eggs are super versatile, incredibly easy and very quick to make. They make for a hearty meal at any time of the day and again, can be a great way to use up leftovers from the night before. Plus, you can choose to make one big pan or individual serves in smaller ramekins.
Prepare your chosen fillings – chop them up and mix together. Again, ensure these a cooked fillings (i.e. meat and grains); vegetables can be raw. Arrange them in your greased pan or ramekin/s and season. Crack an egg one each ramekin or your chosen number of eggs on top of the fillings in your pan. Bake in a preheated oven until cooked. Yes, its that easy! Literally, a one pan wonder!
Some classic combinations with the eggs include ham and cheese; mushroom; tomato and Italian herbs; salmon, cream cheese and chive. I always suggest adding some greens for a nutritional boost or serving with a green salad. Adding a can of tomatoes is also a great option to make it more saucy!
__________________________________________________________________________________
For other Budget Bites editions, see the links below – all kid-friendly and budget-friendly:
SaveSave
SaveSave
SaveSave
SaveSaveSaveSave
SaveSave
SaveSave
SaveSaveSaveSave
SaveSave
SaveSaveSaveSaveSaveSave
SaveSave
SaveSave
SaveSave
SaveSave
SaveSave