I have always loved healthy food; creating it and eating it. Nutrition however, found me, rather than I found it. Go here, to read my full story.
In practice, my main aim is to use food and nutrients to inspire wellness and to educate those around me on the best choices specific to their personal needs.
My health philosophy embodies everything in moderation. I guess if you had to categorise it, it would fall into the 80/20 category where I favour 80% nourishing whole foods (good grains, fresh produce, quality meats…) and 20% healthy treats such as dark chocolate and healthy cookies. For me, I truly believe that healthy eating starts in the mind. It involves our emotions; the way we think and the way we feel. I have learnt to trust my body, give it what it wants as well as what it needs. I think and feel at my best when I nourish my body in the best way that I can. Health to me, is a lifestyle, its not a quick fix. I have made it my mission to live the healthiest life I can which includes room for indulgence. I live an active lifestyle. I love to move my body, but I watch to not overdo it too. Sleep is my number one health non-negotiable. I need a good 8 hours most nights to feel and work at my optimum.
When it comes to food I love to eat in colour. I aim for something green at each meal and try and incorporate as many different coloured fruits and veggies as I can throughout the day for maximum nutrient exposure.
Today, I will run you through my Winter meal journal, i.e. my daily eats in the cooler months. Tune in here for my summer/autumn version.
7am – Breakfast:
For breakfast, I am a creature of habit. I tend to hold on to the same breakfast for weeks at a time until I cannot stomach it any more.
At the moment its eggs, greens and toast. I start by frying up 2-3 sliced mushrooms with a few heaped handfuls of kale/spinach/silverbeet leaves or whatever greens I have on hand. I then fry/poach/scramble 2 eggs. I serve all together with a sliced tomato and avocado on gluten free toast. This breakfast sets me up so well for the day. It's entirely balanced, keeps my blood sugar levels in check and is sensationally satiating.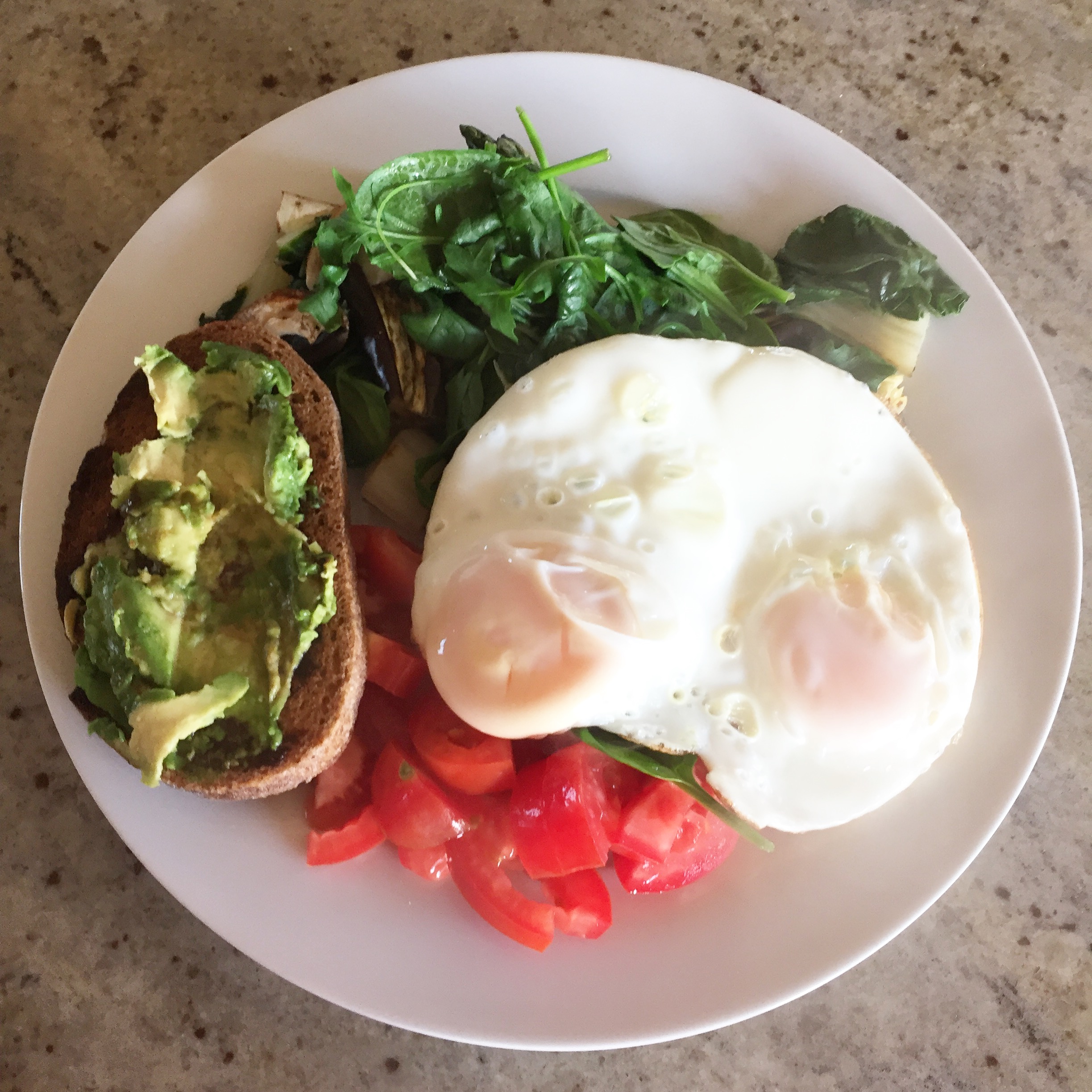 However, on the days Im stripped of time, I'll prepare a nutrient dense porridge using gluten free oats (I like Bobs Red Mill) and almond milk and I usually pimp it up with some chia seeds, flaked almonds, cinnamon and banana.
Most mornings of the year, I go for a hike. I have 3 different distanced tracks that I choose from depending on the day of the week and how much time I have up my sleeve. The shortest route takes around 30 minutes and the longest takes around 75 minutes. This will either be before breakfast or soon after.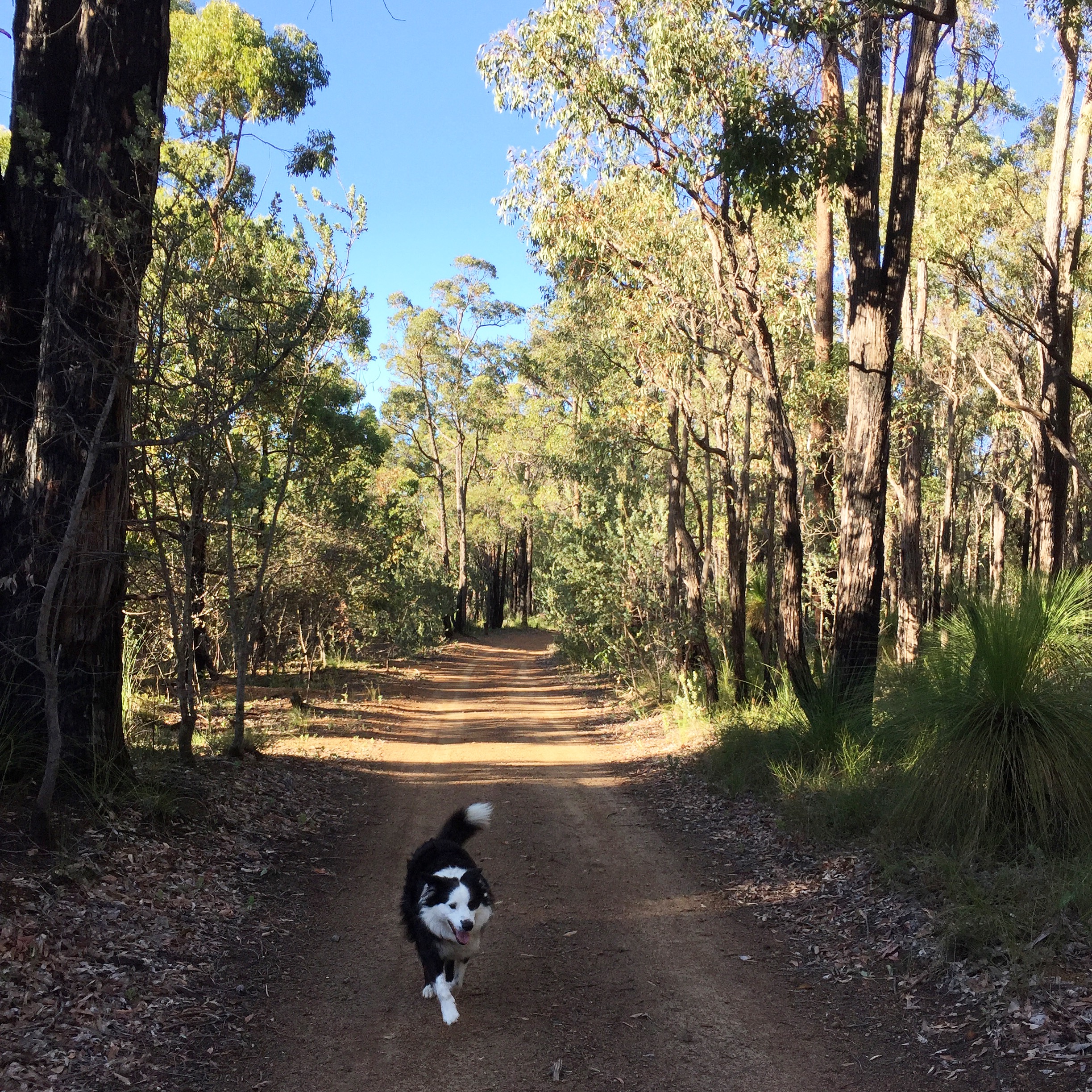 11am – Snack:
Due to my breakfast of late, I can usually last until lunchtime without needing a pick me up. However, on the really cold days or days when I am at my desk with a very active brain, I have been finding myself super hungry and requiring a snack to get me through to lunch. At this time, I will either have a couple of carrots, a piece of fruit or a cup of homemade soup.
12.30-1.30pm – Lunch:
As it is winter, I am having a bowl or cup of soup and a big leafy salad with a portion of protein and good fats. I often make a big pot of soup at the beginning of the week for the all-important Optima Health #soupsnack which generally lasts 5-7 days. Common batches include my Fusion Spiced Sweet Potato, a hearty Minestrone, the traditional Pumpkin or a creamy Parsnip. See my blog for some more seasonal soup inspiration.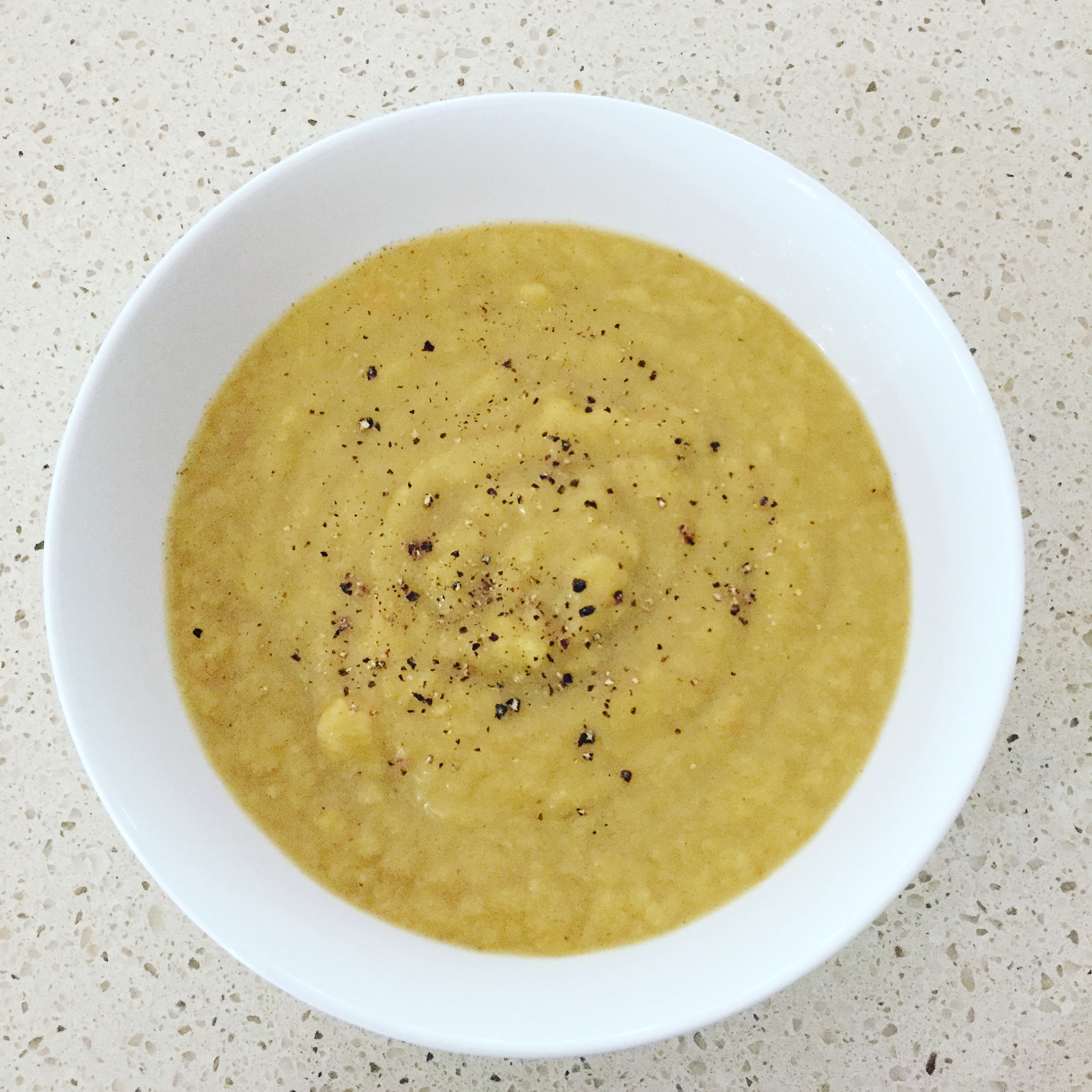 My salad always includes a base of dark leafy greens generally topped with salad vegetables and/or leftover roasted vegetables, a small sprinkle of goat's cheese and some avocado. I love having texture in my salads so I often add almonds and crunchy roasted chickpeas too.
Alternatively, I will have a wrap or sandwich filled to the brim with all the good stuff…aka greens, salad veggies, avocado and a good source of protein e.g. tuna/trout/chicken.
4pm – Snack:
I will often have a snack here to keep my blood sugar levels in check and to get me through to dinner. I often pour myself a warm cup of herbal tea and have some fruit and raw nuts or some carrots/celery and hummus.
If I have been sitting at my desk for a large part of the day, I take this time to do a quick 5-10 minute walk outside to get some fresh air and to stretch my legs.
7pm – Dinner:
Dinner varies depending on the day. I have so many favourite dinners, so it's incredibly hard to choose. A go to is definitely crispy pan fried salmon, a large green leafy rainbow salad and roasted sweet potato and pumpkin. I also love a mean curry filled to the brim with all the old floppy crisper veggies.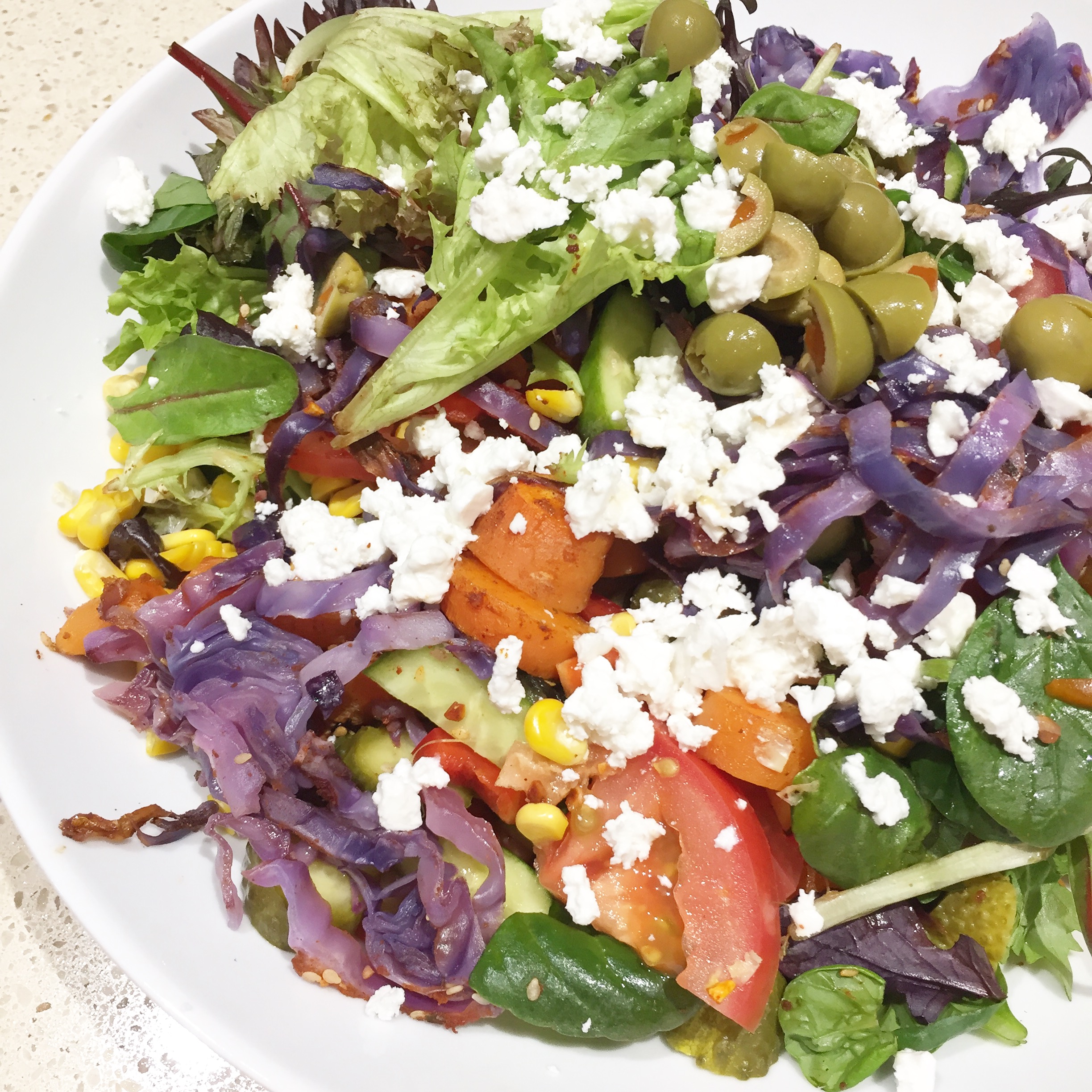 8pm – Dessert:
I often crave something sweet after dinner. In the warmer months, I'll slice up a frozen banana and eat that alongside some frozen berries. In the cooler months, I am particularly enjoying a warm beetroot and turmeric almond milk drink (I love the one by Nutra Organics) as well as 1-2 squares of quality dark chocolate. Lately, I have also been into making health homemade ANZAC biscuits using a recipe from Wholefood Simply.