There is nothing better than a freshly made dip that one can enjoy with fresh veggies and seeded crackers or as a side to meat or salad. Dip is brilliant. Dip brings people together. To quote 'The Simpsons' (read: I think I've watched one episode of 'The Simpsons' in my entire life!), a taste of dip is like 'there is a party in my mouth and everyone is invited!'.
A lot of the commercially made dips are laden with sugar, salt, preservatives etc…i.e. these are the gatecrashers at our dip party. Making your own is super quick, its easy, its cheap, its kid-friendly, its healthier, can be made to your own taste/liking and more!
This creamy, dreamy, chunky, smoky hummus is super tasty and versatile. Yesterday I was having it with seeded crackers and carrots. Today I am enjoying it with roasted vegetables. I have made it several times with different groups of teenage girls and we had it with toasted pita. The options are endless! Plus, did I say that its based around ingredients that you will have in your pantry?!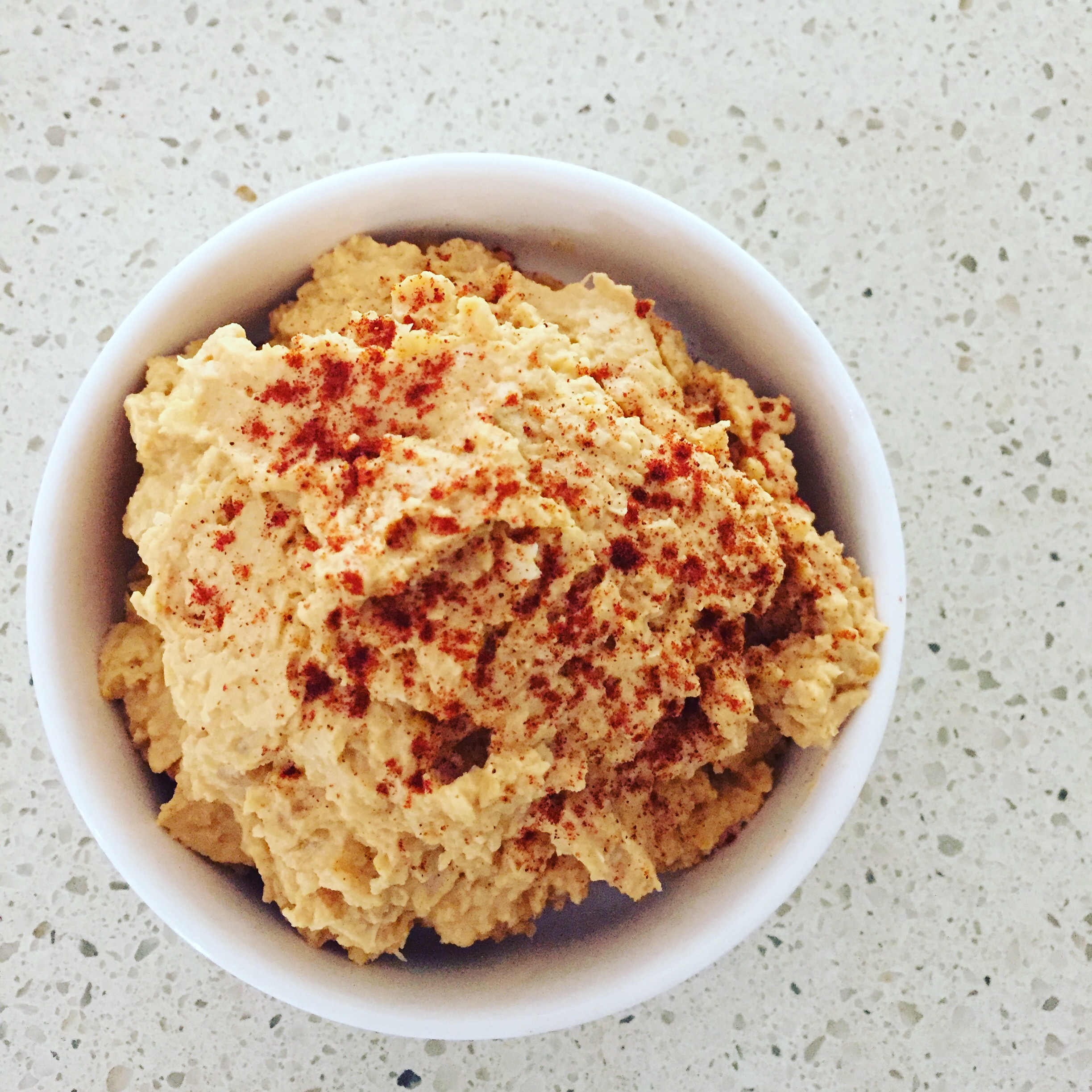 Ingredients:
1 can chickpeas, rinsed and drained
1 lime, juiced
2T tahini
4T olive oil
2 cloves garlic, diced
Smoked paprika, to taste
Cumin, to taste
Salt and pepper, to taste
Water, as needed
Method:
In a food processor, combine the tahini and lime juice and blend until combined.
Add the olive oil, garlic, cumin, smoked paprika, salt and pepper. Blend until combined.
Add half of the chickpeas and process. Scrape the sides and bottom of the bowl. Then add the remaining chickpeas. Blend until thick and smooth (about 1-2 minutes).
Add some water to reach your desired consistency.
Enjoy! You can store in an airtight container in the fridge for up to a week.
If you make this, let me see, tag your photo with #optimahealth on Instagram
SaveSave
SaveSaveSaveSave
SaveSave
SaveSave